Saturday, June 17th, saw the first of what will hopefully become a regular event: the City of Eugene's Pokémon Family Day. Nearly one hundred attendees came out to celebrate the many joys of building a community through play. The theme was the connection between the world of Pokémon and real-world natural science. My brain is still trying to process how well it went. The whole experience reinforces the fact that popular culture holds quite a lot of power to both entertain and educate.
The way things unfolded was, in a word, unexpected. Offered through Eugene Parks and Rec's Amazon Community Center, this was a free, drop-in activity. We didn't know how many folks would show up, although our estimates based on other one-day fun events had us anticipating no more than twelve. As parents and kids kept filing in, it quickly became a matter of finding enough seats. I'm proud to say that we used every single chair in the event center. Standing room only. Some even wore costumes. This wasn't the first time a Pokémon/education affair resulted in such a crowd. When I gave a series of talks at Texas A&M University in 2014, the same thing happened. If that doesn't speak to the importance of embracing what people like, I don't know what does.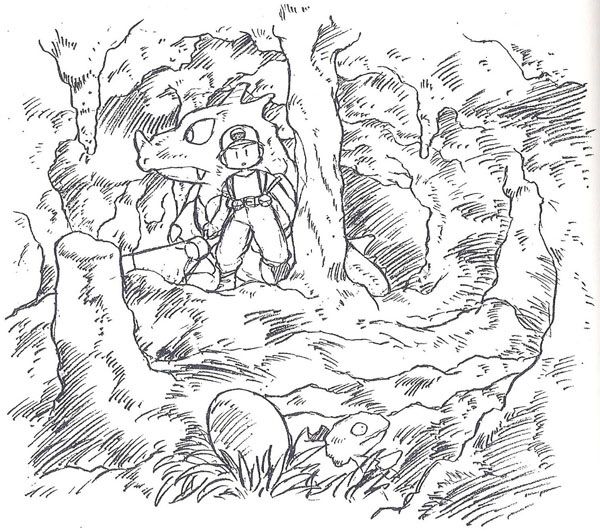 In this case, we started off with a brief talk about the history of Pokémon. Our focus was on how a group of friends turned their love of video games and the natural world into what we know today. Many of the kids—and parents, too, I suspect—were surprised to see that creators like Satoshi Tajiri, Ken Sugimori, and Junichi Masuda are just normal people. Their early production sketches, while skilled, don't look anything like top-grade art. We encouraged everyone to take their ideas and practice a bit of science-inspired creativity. It's all about STEAM (Science, Technology, Engineering, Art, and Math).
We looked at how some Pokémon designs are directly based on natural and cultural phenomena. Then each participant stepped outside to Amazon Park, romped around in the tall grass, dug in the dirt, and generally explored. They each brought back a few specimens of neat creatures, flora, stones, and anything else they could find. Based on what they captured, attendees were asked to create their own unique Pokédex (a taxonomic encyclopedia central to the games) entries. Several volunteers were kind enough to present the fruits of their field research. In keeping with the STEAM paradigm, the kids did an outstanding job of bringing out their inner da Vincis.
We wrapped up the afternoon with overwhelming requests for more such programming in the future. No doubt this will become a regular feature of the Eugene Rec calendar. Family Day is one more way to continue encouraging our community to foster the scientist/artist ideal. With three years of responses like this everywhere I go, from Texas to Oregon, China to Japan, it's astounding what we can do by acknowledging the value of Pokémon and other pop culture for meaningful learning. My most profound thanks to all who joined us last weekend!
By the way, if you support STEAM education and want to see more of this in the world, be sure to voice your opinion (on Twitter, Facebook, YouTube, or even the comments below)! Imagine how much good we could do with the support of an organization like The Pokémon Company…